And the Lord God Planted a Garden…
When you start reading the Bible it does not take very long until God makes a garden and tells Adam and Eve to starting tending it.
OPC's Community Garden is beginning its 9th year at Hedgebrook Farm. The garden has 40 raised garden beds that are 8 feet long by 4 feet wide with a variety of different fruits and vegetables: beans, beets, blueberries, cabbage, chard, cucumbers, lettuce, peppers, radish,  tomatoes.
The Community Garden is tended completely by volunteers from the congregation, who plant and harvest food to be shared with LOGOS and Highland Presbyterian food pantry. OPC volunteers have been joined by Kernstown United Methodist youth, Frederick County GIS students, Governors school students as well as many others in the community.
It takes the gifts and talents many to grow fresh produce to share with the hungry in our community.  Volunteering is an opportunity to meet new people, learn about gardening, soak up some fresh air in the sunshine and have fun playing in the dirt.
Interested in gardening with us?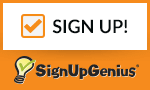 ---
For more information please contact:
Garden Manager: Grayson Moyer, graysonmoyer7@gmail.com
Gardeners on Call (GOC's):
Dana Kelly, davedana@comcast.net 
---